Dr Brad Jones (Chiropractor)
A global traveller with a love for new adventures and cultures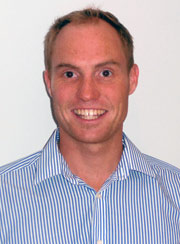 Dr Brad graduated in 2004 and has been working around the world learning and developing his awareness for understanding the human body and how people's modern day lifestyles affect their ability to function.
Dr Brad Jones brings with him, a wealth of knowledge that compliment the diverse array of skills and techniques that Mudgeeraba Chiropractic is well known for.
Not solely focused on pain, Dr Brad brings a unique approach to care focusing on the body's structural, chemical and emotional make up to ensure a balanced optimal being.
Dr Brad also has a special interest in pediatrics, including behavioral disorders, allergies and gastro-intestinal disorders.  Utilising kinesiology with low force and manual chiropractic techniques, Dr Brad ensures you are looked after from the moment you step in the door.
Dr. Brad understands that true health doesn't come in the shape of a pill or surgical procedure, it is a long term process of guiding the body through the physical, emotional and chemical stresses of life and allowing the body to function optimally from the inside out with the aid of a healthy nervous system.
Ready to Get Started?
The sooner you take action, the sooner we may be able to help you. Contact our office and get started today!
---
Dr Brad Jones (Chiropractor) | (07) 5530-2166