Samantha Waters – Psychologist
Direct Line – 1300 811 499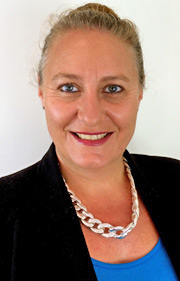 Samantha brings a wealth of experience to Mudgeeraba Chiropractic, complementing our professional services, and promoting health and wellbeing with a holistic approach of improving both the body and the mind, physically and emotionally, helping you to achieve your goals in life.
With over 20 years experience in General Psychology and Sport Psychology, Samantha originally discovered the benefits of psychology during her teens when she was swimming competitively. During her swimming career she had the benefit of working with sport psychologists to maximise her performances in the pool.
After experiencing her own sporting successes through psychology, Samantha then decided to help others and completed her undergraduate degree at the University of New South Wales and a post-graduate Masters degree at the University of Sydney. A few years later she went back to university and completed a Masters Degree in Sports Psychology, and spent time being mentored by sport psychologists at the Australian Institute of Sport and the New South Wales Institute of Sport.
Samantha's areas of interest are:
Depression
Anxiety
Stress
PTSD
Grief and Loss
Chronic Pain Management
Sports Psychology
Treatment Techniques
Today, Samantha uses her background in General Psychology and Sport Psychology to deliver a diverse range of treatment options and workshop programs to assist in the management of stress, anxiety and depression, as well as, pain management, and sports performance.
Samantha works with children, adolescents and adults from throughout Robina, Mudgeeraba and the Gold Coast to improve their psychological health and emotional well-being.
Want to Learn More?
Take the first step towards relief by contacting us today and making an appointment to discuss your health goals.
---
Samantha Waters, Psychologist | (07) 5530-2166