New Patients – What to Expect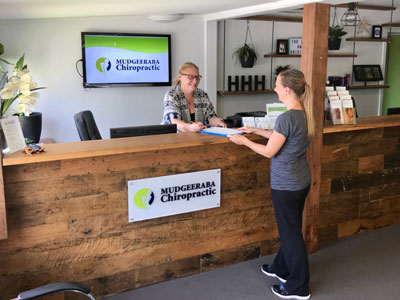 We have been taking care of new patients for over 25 years. Over that time, we have had the privilege of listening to peoples' stories, their lives and goals to restore their health. From children to the elderly, everyone has a unique story and different priorities in life. What makes us unique,is that we can provide the best of both chiropractic and osteopathy together to help you achieve your health goals.
Whether you are looking simply for pain relief from neck or back pain, headaches, sciatica or nerve pain, or want to make change to your flexibility, or improve your health and well-being, we will work with your goals.
For us, its paramount that we work with your goals and needs.
You DECIDE!
If it is something that chiropractic or osteopathy may be able to help with, we design a treatment plan that's unique to you, your condition and goals. We don't do any fancy schemes, memberships or upfront payment plans. Simply pay as you go, with Hicaps available.
Our results speak for themselves. We are confident that with our clinical experience, we know if chiropractic may help with your condition or not, and so we have no issue with referring you for other modalities or to another health professional if required.
The majority of patients that attend our clinic typically present with conditions such as low back pain, neck pain, sciatica, headaches or migraine. Other conditions include jaw pain, elbow/knee pain, and numbness in the arm and/or leg. Having run a sports chiropractic and multidisciplinary clinic in Sydney for 17 years before moving to the Gold Coast, there are numerous other conditions that we have attended to, which are too long to list. If you are unsure if your problem is best suited to be managed by our team or not, please don't hesitate to contact the clinic and we will organise for a practitioner to speak with you over the phone, regarding any concerns you may have prior to making an appointment.
A BRIEF OVERVIEW OF WHAT TO EXPECT AS A NEW PATIENT
YOUR INITIAL CONSULTATION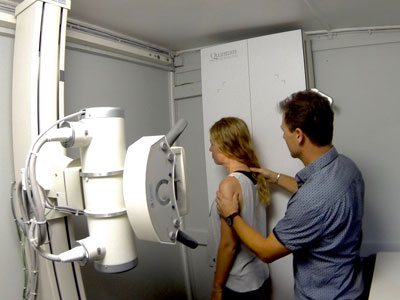 Your first visit with us is all about finding out exactly what discomfort or issue you are experiencing and why you have consulted with our clinic. We document details of any incident, trauma, occupation or lifestyle habits that may have contributed to your problem, so we can understand exactly how we are going to help you.
Your examination with us includes:
Understanding what has happened and what you are currently experiencing with your body.
Discussing your previous medical history and any lifestyle issues that may have created or contributed to your problem.
Undergoing a Functional Capacity Assessment that includes spinal, orthopaedic and neurological testing to determine the cause of your current symptoms
X-rays can be taken on site if required.
If we deem it appropriate following your history and examination, that your problem may be helped with chiropractic, we will commence treatment straight away. This may include soft tissue work,together with chiropractic adjustments that best suits your needs and condition. You should allow 30-45 minutes for your initial consultation.
YOUR SECOND VISIT
Your Second visit with us endeavours to explain the findings from your initial assessment. We continue with chiropractic care, including adjustments on this visit, followed by a comprehensive explanation of your condition, so that you have a clear understanding of exactly how we are going to help you achieve your goals.
We will discuss a plan that will give you the speediest recovery and establish whether this is manageable for you to get the best results.Many of our clients have various priorities and work commitments that may affect their rate of recovery.We work with our clients to make this journey of recovery as simple as possible. Our goal is to help you achieve your goals.
REGULAR VISITS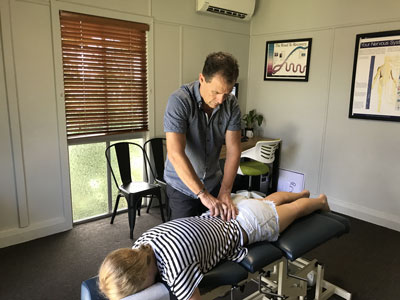 Regular visits build on the ones before. Like going to the gym to get fit, it may require you to attend regular visits to help heal your injury or restore the body to good health.
Once we have established whether your goals are to just relieve pain, restore function or maintain a healthy spine and nervous system.This will determine a treatment strategy that best suits your goals.
We will discuss with you exactly what is required for you to achieve what you want from chiropractic.
FEES
We have no upfront payment plans or fancy schemes. You simply pay as you go, only paying the difference between your private health insurance rebate and our total fee per visit.
BULK BILLING
DVA patients are all bulk billed with a referral from their G.P.
EPC Patients:
We do accept patients who have referrals for an EPC plan from their doctor.
We do not bulk bill EPC patients, there is a gap payment to be made.
For new patients, there is a gap payment required for the first and second visit ($35.40 & $15.40 respectively) for all patients. All subsequent visits have a gap of $5.40. All payments are to be made in full, and are reimbursed via Medicare into your bank account. (Maximum 5 visits per calendar year).
Get Started Today
Are you ready to book your first appointment? Contact our friendly team today!
CONTACT US
---
Mudgeeraba Chiropractic New Patients | (07) 5530-2166